Luke 4:40 When the sun was setting, all those who had any that were sick with various diseases brought them to Him; and He laid His hands on every one of them and healed them. (Whole Chapter: Luke 4 In context: Luke 4:39-41)
Lu 5:15 Yet the news about him spread all the more, so that crowds of people came to hear him and to be healed of their sicknesses.
Lu 5:17 One day as he was teaching, Pharisees and teachers of the law, who had come from every village of Galilee and from Judea and Jerusalem, were sitting there. And the power of the Lord was present for him to heal the sick.
Luke 6:18 as well as those who were tormented with unclean spirits. And they were healed. (Whole Chapter: Luke 6 In context: Luke 6:17-19)
Luke 6:19 And the whole multitude sought to touch Him, for power went out from Him and healed them all. (Whole Chapter: Luke 6 In context: Luke 6:18-20)
Luke 7:7 Therefore I did not even think myself worthy to come to You. But say the word, and my servant will be healed. (Whole Chapter: Luke 7 In context: Luke 7:6-8)
Luke 8:47 Now when the woman saw that she was not hidden, she came trembling; and falling down before Him, she declared to Him in the presence of all the people the reason she had touched Him and how she was healed immediately. (Whole Chapter: Luke 8 In context: Luke 8:46-48)
Luke 9:2 He sent them to preach the kingdom of God and to heal the sick. (Whole Chapter: Luke 9 In context: Luke 9:1-3)
Luke 9:6 So they departed and went through the towns, preaching the gospel and healing everywhere. (Whole Chapter: Luke 9 In context: Luke 9:5-7)
Luke 9:11 But when the multitudes knew it, they followed Him; and He received them and spoke to them about the kingdom of God, and healed those who had need of healing. (Whole Chapter: Luke 9 In context: Luke 9:10-12)
Luke 9:42 And as he was still coming, the demon threw him down and convulsed him. Then Jesus rebuked the unclean spirit, healed the child, and gave him back to his father. (Whole Chapter: Luke 9 In context: Luke 9:41-43)
Luke 10:9 And heal the sick there, and say to them, "The kingdom of God has come near to you.' (Whole Chapter: Luke 10 In context: Luke 10:8-10)
Luke 10:19 "Behold, I give unto you power (authority) to tread on serpents and scorpions, and over all the power of the enemy: and nothing shall by any means hurt you."
NOTE - This is an exciting verse as Jesus said He has given us authoritive power over ALL, not some of the enemy! Command satan to take his hands off of you. Command sickness and disease to leave you now in the Name of Jesus. Luke 14:4 But they kept silent. And He took him and healed him, and let him go. (Whole Chapter: Luke 14 In context: Luke 14:3-5) Luke 18:42 Jesus said to him, "Receive your sight; your faith has healed you."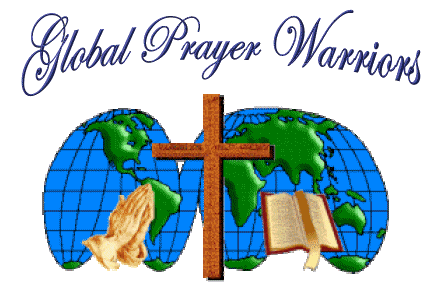 Matthew 4:23 And Jesus went about all Galilee, teaching in their synagogues, preaching the gospel of the kingdom, and healing all kinds of sickness and all kinds of disease among the people. (Whole Chapter: Matthew 4 In context: Matthew 4:22-24)
Matthew 4:24 Then His fame went throughout all Syria; and they brought to Him all sick people who were afflicted with various diseases and torments, and those who were demon-possessed, epileptics, and paralytics; and He healed them. (Whole Chapter: Matthew 4 In context: Matthew 4:23-25)
Matthew 6:9-10 "Our Father in heaven, hallowed be your name. Your kingdom come. Your will be done on Earth as it is in heaven."
NOTE - Jesus always prays the will of God, and He prays that the will of God be done here on the earth just as it is in heaven. People in heaven are not sick, so we can clearly see it is God's will that we also be free from sickness.
Matthew 7:7-8 "Ask, and it will be given to you; seek, and you will find; knock, and it will be opened to you. For everyone who asks receives, and he who seeks finds, and to him who knocks it will be opened."
NOTE - The word "ask" in the Greek has the meaning of insistent asking with a knowing of what belongs to the one making the request. Presenting a solid requisition to God, knowing He longs to distribute what He has to the one in need. Look at James 1:5-8 we must ask in faith, and faith always knows, it never wishes!
Matthew 8:5 Now when Jesus had entered Capernaum, a centurion came to Him, pleading with Him, (Whole Chapter: Matthew 8 In context: Matthew 8:4-6)
Matthew 8:7 And Jesus said to him, "I will come and heal him." (Whole Chapter: Matthew 8 In context: Matthew 8:6-8) Matthew 8:8 The centurion answered and said, "Lord, I am not worthy that You should come under my roof. But only speak a word, and my servant will be healed. (Whole Chapter: Matthew 8 In context: Matthew 8:7-9)
Matthew 8:13 Then Jesus said to the centurion, "Go your way; and as you have believed, so let it be done for you." And his servant was healed that same hour. (Whole Chapter: Matthew 8 In context: Matthew 8:12-14) Matthew 8:14 Now when Jesus had come into Peter's house, He saw his wife's mother lying sick with a fever. (Whole Chapter: Matthew 8 In context: Matthew 8:13-15)


Matthew 8:14 Now when Jesus had come into Peter's house, He saw his wife's mother lying sick with a fever. (Whole Chapter: Matthew 8 In context: Matthew 8:13-15) Matthew 8:16 When evening had come, they brought to Him many who were demon-possessed. And He cast out the spirits with a word, and healed all who were sick, (Whole Chapter: Matthew 8 In context: Matthew 8:15-17)
Matthew 9:18 While He spoke these things to them, behold, a ruler came and worshiped Him, saying, "My daughter has just died, but come and lay Your hand on her and she will live." (Whole Chapter: Matthew 9 In context: Matthew 9:17-19) Mt 9:21-22 She said to herself, "If I only touch his cloak, I will be healed." Jesus turned and saw her. "Take heart, daughter," he said, "your faith has healed you." And the woman was healed from that moment.
Matthew 9:27 When Jesus departed from there, two blind men followed Him, crying out and saying, "Son of David, have mercy on us!" (Whole Chapter: Matthew 9 In context: Matthew 9:26-28)
Matthew 9:35 Then Jesus went about all the cities and villages, teaching in their synagogues, preaching the gospel of the kingdom, and healing every sickness and every disease among the people.[9:35 NU-Text omits [among the people.] ] (Whole Chapter: Matthew 9 In context: Matthew 9:34-36)
Matthew 10:1 And when He had called His twelve disciples to Him, He gave them power over unclean spirits, to cast them out, and to heal all kinds of sickness and all kinds of disease. (Whole Chapter: Matthew 10 In context: Matthew 10:1-2)
Matthew 10:8 Heal the sick, cleanse the lepers, raise the dead,[10:8 NU-Text reads [raise the dead, cleanse the lepers; ] M-Text omits [raise the dead.] ] cast out demons. Freely you have received, freely give. (Whole Chapter: Matthew 10 In context: Matthew 10:7-9)
Matthew 11:20 Then Jesus began to denounce the cities in which most of his miracles had been performed, because they did not repent. (Whole Chapter: Matthew 11 In context: Matthew 11:19-21)

Matthew 12:15 But when Jesus knew it, He withdrew from there. And great multitudes[12:15 NU-Text brackets [multitudes] as disputed.] followed Him, and He healed them all. (Whole Chapter: Matthew 12 In context: Matthew 12:14-16) Matthew 12:22 Then one was brought to Him who was demon-possessed, blind and mute; and He healed him, so that the blind and[12:22 NU-Text omits [blind and.] ] mute man both spoke and saw. (Whole Chapter: Matthew 12 In context: Matthew 12:21-23) Matthew 13:58 And he did not do many miracles there because of their lack of faith. (Whole Chapter: Matthew 13 In context: Matthew 13:57-59)
Matthew 14:14 And when Jesus went out He saw a great multitude; and He was moved with compassion for them, and healed their sick. (Whole Chapter: Matthew 14 In context: Matthew 14:13-15) Mt 14:36 and begged him to let the sick just touch the edge of his cloak, and all who touched him were healed.
Matthew 15:28 Then Jesus answered and said to her, "O woman, great is your faith! Let it be to you as you desire." And her daughter was healed from that very hour. (Whole Chapter: Matthew 15 In context: Matthew 15:27-29)
Matthew 15:30 Then great multitudes came to Him, having with them the lame, blind, mute, maimed, and many others; and they laid them down at Jesus' feet, and He healed them. (Whole Chapter: Matthew 15 In context: Matthew 15:29-31)
Matthew 18:18 "Verily I say unto you, Whatsoever ye shall bind on earth shall be bound in heaven: and whatsoever ye shall loose on earth shall be loosed in heaven." NOTE - The word "bind" means to forbid, the word "loose" means to let go or to allow to go free. Do not allow sickness, pain or disease to run free in your body, bind it or forbid it to stay there any longer. Put your foot down and command it to leave in the Name of Jesus!!! Matthew 18:19 "Again I say to you that if two of you agree on Earth concerning anything that they ask, it will be done for them by My Father in heaven."
NOTE - Have someone agree with you for your healing! Matthew 19:2 And great multitudes followed Him, and He healed them there. (Whole Chapter: Matthew 19 In context: Matthew 19:1-3)
Matthew 21:14 Then the blind and the lame came to Him in the temple, and He healed them. (Whole Chapter: Matthew 21 In context: Matthew 21:13-15) Mark 1:34 Then He healed many who were sick with various diseases, and cast out many demons; and He did not allow the demons to speak, because they knew Him. (Whole Chapter: Mark 1 In context: Mark 1:33-35)

Mark 3:10 For He healed many, so that as many as had afflictions pressed about Him to touch Him. (Whole Chapter: Mark 3 In context: Mark 3:9-11) Mark 3:15 and to have power to heal sicknesses and[3:15 NU-Text omits [to heal sicknesses and.] ] to cast out demons: (Whole Chapter: Mark 3 In context: Mark 3:14-16)
Mark 5:23 and begged Him earnestly, saying, "My little daughter lies at the point of death. Come and lay Your hands on her, that she may be healed, and she will live." (Whole Chapter: Mark 5 In context: Mark 5:22-24) Mark 5:29 Immediately the fountain of her blood was dried up, and she felt in her body that she was healed of the affliction. (Whole Chapter: Mark 5 In context: Mark 5:28-30)
Mark 5:34 And He said to her, "Daughter, your faith has made you well. Go in peace, and be healed of your affliction." (Whole Chapter: Mark 5 In context: Mark 5:33-35)
Mark 6:5 He could not do any miracles there, except lay his hands on a few sick people and heal them. (Whole Chapter: Mark 6 In context: Mark 6:4-6)
Mark 6:13 And they cast out many demons, and anointed with oil many who were sick, and healed them. (Whole Chapter: Mark 6 In context: Mark 6:12-14)
Mark 10:46 Now they came to Jericho. As He went out of Jericho with His disciples and a great multitude, blind Bartimaeus, the son of Timaeus, sat by the road begging. (Whole Chapter: Mark 10 In context: Mark 10:45-47)
Mark 11:24 "Therefore I say to you whatever things you ask when you pray, believe that you receive them, and you will have them." Surely this includes healing!
Mark 16:17-18 "And these signs shall follow them that believe; In my name . . . they shall lay hands on the sick, and they shall recover."
NOTE - Find someone who believes God's Word on healing and have them lay hands on you and pray for you.
James 5:16 says "that the effectual fervent prayer of a righteous man avails much."
Luke 4:18 "The Spirit of the LORD is upon Me, Because He has anointed Me To preach the gospel to the poor; He has sent Me to heal the brokenhearted,[4:18 NU-Text omits [to heal the brokenhearted.] ] To proclaim liberty to the captives And recovery of sight to the blind, To set at liberty those who are oppressed; (Whole Chapter: Luke 4 In context: Luke 4:17-19)
Luke 4:38 Now He arose from the synagogue and entered Simon's house. But Simon's wife's mother was sick with a high fever, and they made request of Him concerning her. (Whole Chapter: Luke 4 In context: Luke 4:37-39)

Luke 17:15 And one of them, when he saw that he was healed, returned, and with a loud voice glorified God, (Whole Chapter: Luke 17 In context: Luke 17:14-16)
Luke 22:51 But Jesus answered and said, "Permit even this." And He touched his ear and healed him. (Whole Chapter: Luke 22 In context: Luke 22:50-52)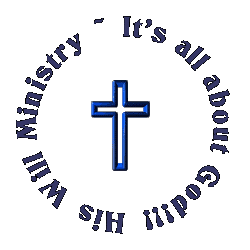 New Testament Scriptures
King James Verson


For more information CLICK